Cosmo is a 1-2 year old male Cross-Breed. He is a handsome little puppy boy who has a short, striking, brown and beige coloured coat. The beautiful C puppies litter made up of Calvin, Cooper, Cosmo and Carl are all beautiful little brothers with very unusual and attractive markings.
All these little brothers are very friendly and love the attention of the volunteers. They have all started to learn to walk on leads and this is still a bit scary for them. But they are learning quickly. They are very playful with each other and with people. He is gentle and playful.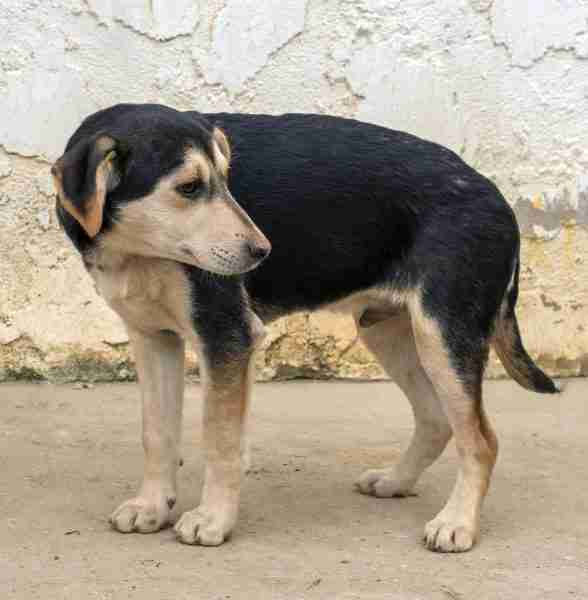 He is currently location in Spain can travel to the UK once he has a home to go to in May. The Adoption Fee : £395 – to be paid direct to the Spanish rescue to cover new, excessive, extra EU travel costs, via UK bank account. All our adoptions are subject to successful homechecks.
There is now a deposit for all homechecks of £25 which is deducted from the adoption fee. If the homecheck fails the £25 will be reimbursed. If people withdraw after the homecheck this is non refundable.